Meanwhile, word of the iridium spike at the KT boundary in Italy and Denmark had spread. Scientists around the world had begun to try to replicate this discovery at other KT localities and had succeeded: many independent scientific teams confirmed that whatever event had led to the iridium anomaly had been global in scale.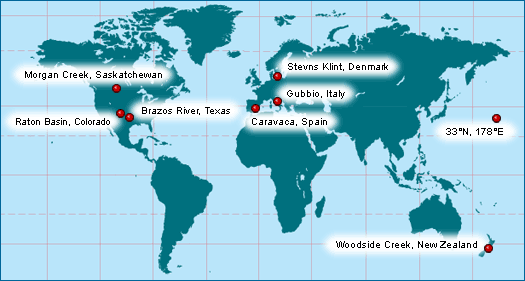 In 1980, amidst this excitement, Alvarez's team published their hypothesis linking the iridium anomaly and the dinosaur extinction in the journal Science and ignited a firestorm of debate and exploration. In the next ten years, more than 2000 scientific papers would be published on the topic. Scientists in the fields of paleontology, geology, chemistry, astronomy, and physics joined the fray, bringing new evidence and new ideas to the table.
When the Alvarez team published their hypothesis linking an asteroid to the KT extinction, they shared their evidence and ideas with the rest of the scientific community. To learn more about the importance of publication in the process of science, visit Publish or perish.