To search for teaching materials that address particular concepts in our conceptual framework, visit the teaching guide for your grade level:
K-2, 3-5 , 6-8, 9-12, or College
Found 3 resources:
Grade Level(s):
Source:
UC Museum of Paleontology
Resource type:
research profile
Science Story
Discipline:
Time: 1 hour
Overview
This research profile tells the story of Emilia Huerta-Sánchez and how she uses mathematical modeling to answer evolutionary questions. Students examine data visualizations and learn about the process of science while focusing on adaptations, allele frequencies, and natural selection. Get tips on using Science Stories in class.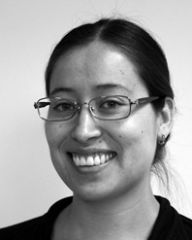 Grade Level(s):
Source:
Resource type:
Time: Variable
Overview
Thirty stories spanning five disciplines help students explore key science concepts through the eyes of the scientists who were involved, while emphasizing the nature and process of science.
Grade Level(s):
Source:
UC Museum of Paleontology
Resource type:
Discipline:
Time: 2-3 periods