But wait! What about the tubule organelles, such as cilia and flagella, which Margulis was convinced had also evolved via endosymbiosis? The evolutionary story of these organelles turned out to be a lot more difficult to figure out, and the debate about their origins continues today.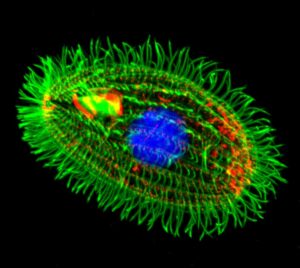 DNA was found inside mitochondria and plastids pretty early on in our story, but the same wasn't true for the tubule organelles. Because they are big and sticky, stray DNA from the nucleus and from the environment tends to cling to them. These cellular dust bunnies always seemed to wind up contaminated with other DNA — and this makes it difficult for scientists to figure out for sure if they have DNA of their own!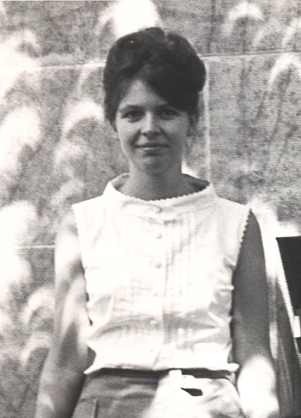 Joan Argetsinger, the first scientist to ​​test the idea that there is DNA inside tubule organelles, published her results in 1965. She found DNA, but couldn't determine whether it was from the organelle itself or from contamination. For decades, the debate went back and forth. Many claimed to find ​​evidence of genetic material, either DNA or RNA (another information-carrying molecule in the cells) — but it was always shown to be a result of failed methods, mistakes, or contamination.
Despite the lack of evidence, Margulis remains convinced that we'll eventually find evidence to support the idea that tubule organelles, like plastids and mitochondria, are the result of endosymbiosis. In 2006, she published a revised version of her ​​hypothesis that fits with what we'd observed up to that point — namely, that it's really hard to find genetic material belonging to tubule organelles. According to the new version of the hypothesis, tubule organelles evolved via endosymbiosis but have less genetic material (which would make it more difficult to find) because they were the very first endosymbionts to be swallowed up, and they've had all this time to lose more genetic material than the other organelles. However, many scientists were not any more convinced by her updated hypothesis regarding the tubule organelles than they were by the original.
In 2008, it looked like her hypothesis about tubule organelles might get some support. A team of scientists found convincing evidence that a certain type of tubule organelle does have its own genetic material — RNA! Would this bit of ​​data convince the scientific community that Margulis had been right all along about an endosymbiotic origin for tubule organelles?
No. The excitement was short-lived. Only a year later, another group of scientists showed that if you remove tubule organelles from a eukaryotic cell, they can grow back. According to Margulis' original criteria, self-replication and getting passed on to daughter cells was an important ​​expectation generated by the endosymbiosis hypothesis. If a cell can grow an organelle from scratch, it likely means that that the organelle doesn't copy itself and get passed on to daughter cells. This discovery argued against the idea that these organelles evolved via endosymbiosis. Based on all the available evidence, most biologists reject the hypothesis that tubule organelles descended from endosymbionts.